Discounts
---
Access exclusive member benefits and enjoy savings on everyday items, gift cards and major appliances. There are plenty of ways you can make the most of your National Seniors membership and enjoy later life!
As a National Seniors member you can now download your free Homesuite Property Report to learn the estimated value of your home.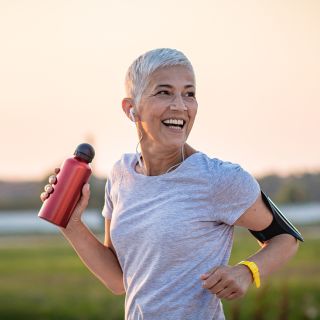 National Seniors Members are eligible for an ongoing 10% discount¹ off Australian Unity Health Insurance
*See offer for full terms and conditions.
Australian Unity Health Insurance is promoted by National Seniors Australia Ltd ABN 89 050 523 003 as an authorised representative of Australian Unity Health limited ABN 13 078 722 568.
For more information about our remuneration, ask us before we provide you with any services.
1. Minimum premiums may apply. Any discounts / entitlements may be subject to rounding and only apply to the extent any minimum premium is not reached. If you are eligible for more than one, we also apply each of them in a predetermined order to the premium (excluding taxes and government charges) as reduced by any prior applied discounts / entitlements. Discounts may not be applied to the premium for optional covers.
2. 10% discount includes all other retail discounts and is only available when paying by direct debit. The discount is not available through brokers or comparators, and excludes Overseas Visitor Cover Not to be used in conjunction with any other offers or discounts.
*Disclaimer: Complimentary consultation with a licenced Australian Unity financial adviser (valued at $175)

Australian Unity Personal Financial Services Ltd ('AUPFS') ABN 26 098 725 145, AFSL 234459. AUPFS is a wholly owned subsidiary of Australian Unity Limited. Any advice on this site is general only and does not take into account the objectives, financial situation or needs of any particular person. You should obtain financial advice relevant to your circumstances before making any decisions. Please refer to our Financial Services Guide.
*Disclaimer: 30-minute complimentary estate planning consultation with an estate planning lawyer or paralegal (valued at $220)
Australian Unity Trustees Ltd ABN 55 162 061 556, AFSL 483220. Australian Unity Trustees Ltd is a wholly owned subsidiary of Australian Unity Limited. Any advice on this site is general advice only and does not take into account the objectives, financial situation or needs of any particular person. It does not represent legal, tax, or personal advice and should not be relied on as such. You should obtain financial advice relevant to your circumstances before making any decisions. You should seek specialist advice from a tax professional to confirm the impact of this advice on your overall tax position. Information on this site is intended for Australian residents only and any access to this material via the internet is subject to the Terms and Conditions of Use of our website and our Privacy Policy. Please refer to our Financial Services Guide and Fee Schedule.
National Seniors Australia Ltd ABN 89 050 523 003, AR 282736 is an authorised representative of nib Travel Services (Australia) Pty Ltd (nib), ABN 81 115 932 173, AFSL 308461 and act as nib's agent and not as your agent. This is general advice only. Before you buy, you should consider your needs, the Product Disclosure Statement (PDS), Financial Services Guide (FSG) and Target Market Determination (TMD) available from us. This insurance is underwritten by Pacific International Insurance Pty Ltd, ABN 83 169 311 193.
3. 10% discount is available to National Seniors Australia members only, applies to the base premium only and is not available in conjunction with any other offer.